"The journey of a thousand miles starts with a single step."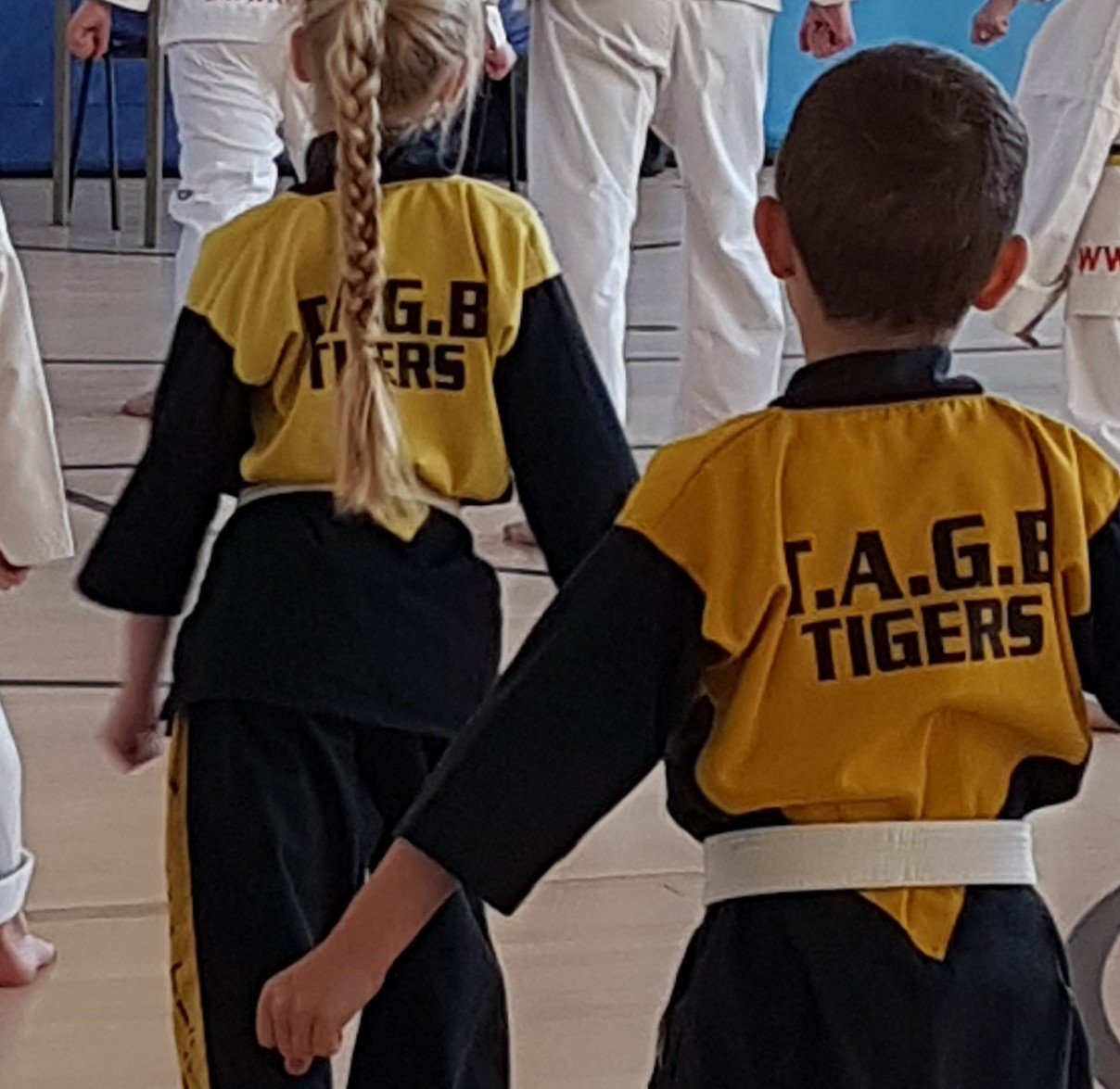 TIGER CLASSES
Martial arts classes designed specifically for young children aged 4 to 7 years
Our Tae Kwon-Do Tigers class engages children in various martial arts activities throughout the lesson, enabling us to capture their attention and concentration.
We teach all the usual disciplines of Tae Kwon-Do: punching, kicking, blocking as well as catching, running, exercising, perseverance and courtesy.
In addition to teaching children the importance of self control, discipline, respect, good manners and good behaviour, we use fun based activities with a Tae Kwon-Do theme to improve their co-ordination, balance and gross motor skills.
Teamwork and sharing is also encompassed as we aim to help build the confidence of your child.
Every week we reward one student in each class with a 'Star of the Week' certificate and children are keen to achieve this award. Tigers are also eligible for the 'Student of the Month' award, which is a trophy awarded club-wide every month.
Above all, we want your child to have fun learning Tae Kwon-Do.
Cristian loves it! He says the instructors are great and it's good to be part of a team. He enjoys learning the Korean numbers and is really focused on gaining his first belt.
Thanks!
I like Tae Kwon-Do because it improves my focus and concentration, which helps me at school. The instructors are really nice too.
I think Mr and Mrs Russell are fantastic instructors. They really know how to bring the best out of their students.
Since I started coming to Lytham TKD I have started to get slimmer and more confident.
If you are reading this and are daunted at the prospect of going to a martial arts class for the first time, I would encourage you to come along....you will soon discover that you are amongst friends.
My daughter is aged 6 1/2 years. When I first mentioned Lytham TKD to her she was very interested. She didn't know what to expect (neither did I!) but from the very first session, she was welcomed like a member of the family. She continues - 3 months on with the same enthusiasm - she loves it! She has already passed her 1st grading. The instructors and helpers are excellent and very knowledgeable.
Only my third lesson but i'm addicted! Great group of people.
I joined Lytham TKD to get fitter as well as learn self defence. Thoroughly enjoyed it although my legs will not thank me tomorrow after all that exercise.
Having never done martial arts before I gave Lytham TKD a go. Mr & Mrs Russell made me feel at ease straight away and everyone was friendly. Really enjoyed it and looking forward to my next class.
This message is only visible to admins.
Problem displaying Facebook posts.
Click to show error
Error: Server configuration issue